Occasionally we  have adults who have come to me needing a new home, or we may have an adult we are retiring who may need a new forever home. We rarely advertise our adults. So EMAIL ME or Call me at 760-985-5735 with the info below, if you would like to be considered for one of our adult dogs. We are extremely picky about our adults as we want to have the best fit possible for them. Some may be GREAT for a family with children, some may be to shy for a loud home, some may be great with other dogs, some might need to be an only dog...things like that. So we ask you fill out the below form, NOT to judge, but to help us select the perfect dog for you, and the perfect home for our adult dogs. :D   Adoption fees apply for all adults. Usually our adults will be 400-600. Adoption fees help us to ensure the dogs go to homes who are committed to them. :D

Occasionally we have adults who are up for rehoming. Rehoming fees do apply. 

House/Apt? How long have you lived where you are now?

Are you allowed to have pets?

How many living in the home? 

Children? If yes how many and ages please? 

Other animals? If yes, please list.

 Have you owned a dog before? 

What do you offer to a dog or puppy? What do you think you do for them?

 Why do you want a dog/puppy? What goals do you have with them?

Do you work? or go to school? What are your hours spent away from home?

How long do you think it takes to potty train a dog? What is your method?

Have you ever had to take an animal to the pound?

If you could no longer care for this dog, what would you do?

These questions are asked  to help us place the right dog into the right home. :D I do not believe all poms should be in homes w/out children or other dogs. I have some that I think should only be in a home with children. Some dogs I think need a yard, some dogs I think would do best in an apt and ok w/out a yard. Some dogs are friendly and outgoing! Some are shy or have special needs. Please do not think I am judging anyone or that your not a fit home for our dog. If we pass on your for one dog, you might be perfect for the next! Its not personal. We just like to do our best to match the right home to the right dog! We want FOREVER Homes, and successful bonding on both sides! So we try to cater to the needs of the dogs. :D

This page was last updated: May 14, 2018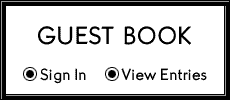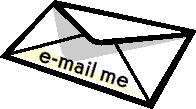 Pomeranian Rescue, Retired, and Adults

This is Lil'bit. She is a 6 month old Chihuahua. We are looking for a very specific home for her. Her adoption fee is 500.00 to ensure she will be adopted with purpose, and not on impulse. She is a very good little girl. LOVES to cuddle in your lap and LOVES to play fetch and play with toys. She is about 70% house trained, but still has accidents. She needs a patient home that understands how to do this in a KIND and patient, consistent way. if you can't handle accidents on your floors, this is not the girl for you. WE will be VERY picky on where she goes so not all who apply will be considered for her. If we pass on you for her, its not because we think you a bad home, we just don't think she is not the right pup for you, and we will add you to our waiting list for the next rescue we take in. 
EMAIL US
 with answer to our application here if interested and for more info.