Occasionally we  have adults who have come to me needing a new home, or we may have an adult we are retiring who may need a new forever home. We rarely advertise our adults. So EMAIL ME or Call me at 760-985-5735 with the info below, if you would like to be considered for one of our adult dogs. We are extremely picky about our adults as we want to have the best fit possible for them. Some may be GREAT for a family with children, some may be to shy for a loud home, some may be great with other dogs, some might need to be an only dog...things like that. So we ask you fill out the below form, NOT to judge, but to help us select the perfect dog for you, and the perfect home for our adult dogs. :D   Adoption fees apply for all adults. Usually our adults will be 400-600. Adoption fees help us to ensure the dogs go to homes who are committed to them. :D

Occasionally we have adults who are up for rehoming. Rehoming fees do apply. 

How many living in the home? 

Children? If yes how many and ages please? 

Other animals? If yes, please list.

 Have you owned a dog before? 

What is your lifestyle like?

Why do you want a Pomeranain?

Have you ever had to take an animal to the pound?

If you could no longer care for this dog, what would you do?

These questions are asked  to help us place the right dog into the right home. :D I do not believe all poms should be in homes w/out children or other dogs. I have some that I think should only be in a home with children, some w/out children. Please do not think I am asking questions to be unkind or judgemental. I simply want to place my retired or rescue dogs in a home where owner and pet will be happy for life! So please don't be shy, let me know if your intersted in an older dog and let me know a little about your home!

This page was last updated: January 4, 2017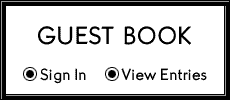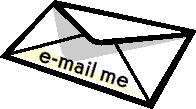 Pomeranian Rescue, Retired, and Adults

Right now we do not have any Pomeranian adults  of our own in need of homes. So we are posting Pomeranains who have been rescued by the very caring people who work hard to rescue Poms in need, Potato Chip Pomeranian Rescue located in Arizona and some in California. They have more Poms than are listed here. To inquire on any of their beautiful poms please click on the link provided in each listing.