All my adults will be sold with a spay/neutered contract unless otherwise stated. Adoption fees go toward vaccines, worming, spay/neuter anti flea/parasite meds, vet care, food costs, micro chipping, advertising, and funding for more rescue efforts.  Sometimes I might have other adults not yet listed. So feel free to EMAIL ME or Call me at 760-985-5735 with requests or ANY questions on any of the dog listed below.

If asking about one of the adoptable Pomeranians listed on this page please include t he following in all inquiries:

How many living in the home? 

Children? If yes how many and ages please? 

Other animals? If yes, please list.

 Have you owned a dog before? 

What is your lifestyle like?

Why do you want a Pomeranain?

These questions are asked  to help us place the right dog into the right home. :D I do not believe all poms should be in homes w/out children or other dogs. I have some that I think should only be in a home with children, some w/out children. Please do not think I am asking questions to be unkind or judgemental. I simply want to place my retired or rescue dogs in a home where owner and pet will be happy for life! So please don't be shy, let me know if your intersted in an older dog and let me know a little about your home!

This page was last updated: May 27, 2014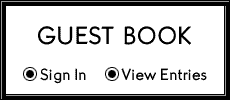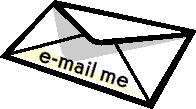 Pomeranian Rescue, Retired, and Adults

Right now we do not have any Pomeranian adults  of our own in need of homes. So we are posting Pomeranains who have been rescued by the very caring people who work hard to rescue Poms in need, Potato Chip Pomeranian Rescue located in Arizona and some in California. They have more Poms than are listed here. To inquire on any of their beautiful poms please click on the link provided in each listing. 

Daniel is a Special Needs boy who is a very loving, quiet boy at approx. 5 yrs. old and 8 lbs. with a stunning medium length coat. He is still learning to trust humans but has come a long way since we rescued him. Daniel plays great with other dogs large and small. He was diagnosed Valley Fever positive and has been on medication for it and is doing great. He loves to go on walks and play but do to his Valley Fever his walks should be short and not during the heat of the day. Daniel knows basic commands and is crate trained. Daniel needs someone that can establish rules and gentle discipline as he can be dominant at times. Daniel has had a full dental, is neutered, current on vaccinations, has a microchip and is waiting for his fur-ever home with older calm Children. Daniel is currently in a Foster Home.

CLICK on the link to see their actual page and info!

Contact is: Malinda Malone  480-213-0447 (This is the Rescue's phone number).

Email me with any questions you may have. If you do not see what your searching for here please see their website for more. Thank you! I hope you consider one of these rescues to be your forever companion.

This is Shadow (We have been calling him Red ;) He is a 2 year old rare red sable Pomeranian. He is an owner turn in that we are helping rehome. This boy is as near perfect as they come. He is friendly, outgoing, travels, walks on leash, and is potty trained (but will need to be inforced in your home). He is kennel trained, good with cats (seems to love them). He is small, around 4-5 lbs. This guy is just a happy boy and he will make a great addition to any family. Oh and did I mention he knows a few tricks? He knows sit and roll over! To cute! If your looking for a great companion, who will worship the ground you walk on, this is your boy! His adoption cost is 500.00. This will include him being fixed/vet checked. :D Please EMIAL me with any questions you have. Also please include information about yourself (see above). We want all our poms (rescues too!) in good responsible loving homes. Thank you!
THIS BOY IS NOW IN HIS NEW FOREVER LOVING HOME! THANK YOU CANDY! We have his son who we are bottle feeding. He may be up for adoption at a later date.

If you need help placing a pom, Contact me (breeders and pet owners both welcome).
If your looking for an adult to adopt, Contact me. I might be able to direct you.