Pomeranian breeder in Texas

LOOKING to BUY ???

EDUCATE YOURSELF FIRST!

IT could save you THOUSANDS of $$$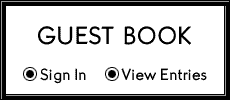 ~Thank you for stopping by! Please take a moment to sign our guestbook. See what others have to say there too! :D

~ATTENTION~WARNING~

It has come to my attention scammers are now using MY WEBSITE address and made up email addresses to SCAM PEOPLE by pretending to be me. BEWARE!!!! I only use TWO email addresses thebombpoms@msn.com is the primary email I will use. I have another personal email that is linked to some of my older ads. However I do not wish to post it here as variations of my personal email have been targeted by the scammers. If you are contacted by another email other then my primary, please email my primary and double check with me that it is legit! I report all scammers, but they just keep trying.

Please do NOT do business with them. Please contact me immediately to protect yourself and so that I can report them again to the proper authorities. Thank you.

My phone # is 760-985-5735



We HAVE PUPPIES FOR SALE!!! 

The Video shown is an example of puppies we raise and how they are raised in our home with love and care! 

Pomeranian Breeder near Austin & San Antonio Texas

Raising Beautifully Distinquished Pomeranians of Exquisite Character and Presence

google-site-verification: google376c9d68e77e8a68.html

Our number one goal as a Pomeranian Breeder is to produce HEALTHY Happy puppies bred to the AKC standard with love and compassionate care. You can see in the pictures our dogs are always smiling, They are Active, friendly and playful! We love the little cute Teddy Bear face pomeranians like Boo the Pomeranian. We specialize in WHITE POMERANIAN colors, but we do get a variety of other colors too!

We start with Healthy parents who have been Vet Checked, fully vaccinated, and that are on a strict worming and anti parasite schedule. All our adults have great friendly outgoing personalities to pass along to their puppies. Personality is always considered, as we want friendly, loving, intelligent babies! If a puppy is here longer then 10-12 weeks, we begin training and many will know SIT and or DOWN before the leave! That gives them a GREAT start with learning to communicate with you! 

EVERY puppy is VET CHECKED before they leave to go home with you to be sure they are healthy and off to a good start. They are also kept current on antiparasite preventatives and vaccinations. We offer a 1 year warranty on all our puppies. We LOVE our little fur children and it is our goal for you to LOVE them to, for LIFE!

Welcome to The Bomb Poms! We are a very small Pomeranian Breeder Located in the wonderful state of Texas!  We have been committed to raising quality AKC 
pomeranian puppies for sale
 since 2000. Our babies are raised in our home with love and affection. We enjoy what we do! We believe each puppy is an individual .  They are a part of our family until they become a part of yours. We breed to the AKC standard, and we pride ourselves in our high Morals and Ethics. Our site here is devoted to more then just puppy sales though! We want to share with you more about this breed we love, so please take some time and LEARN more BEFORE you buy to learn how to avoid scams, THE TRUTH about TEACUP Pomeranians for sale, how to care for your Pomeranian puppy, pomeranian health issues, and more!!!  Check out our links above, or keep scrolling to learn more! 
Our site was linked in an article by Good Housekeeping online Magazine! This as an unexpected surprise and an honor!  The link was for White Pomeranians! See it here-

We have been honored to be selected as one of a few Select Breeders on Pet Pom. Pet Pom is all about Poms. It has so much information on colors, care, ect. They hand picked only one or two select trusted, responsible breeders per state. Please check them out! 

Pomeranian breeder in Texas, Pomeranian breeder in Southern Ca, Pomeranian puppies for sale in Texas, Pomeranian puppies for sale in California, Pom puppies for sale, White Pomeranians for sale, Where to find a Pomeranian puppy for sale in Texas, Teacup Pomeranian puppies for sale, Teacup poms, Teacup Pomeranian breeder, Where can I buy a teacup Pomeranian puppy, 

For DAILY UPDATES FOLLOW US 

on our Social Media pages! I update them more often as its easier to do from my phone!!

G-X35MPKENE8