Page was last updated: June 16, 2012
Please note that is PARVO SEASON!! This is a very SCARY time for breeders. Due to this health risk to our puppies, we are not allowing any visitors to our home until ALL puppies have been vaccinated. I can send videos, and pictures or even Skype if you want though!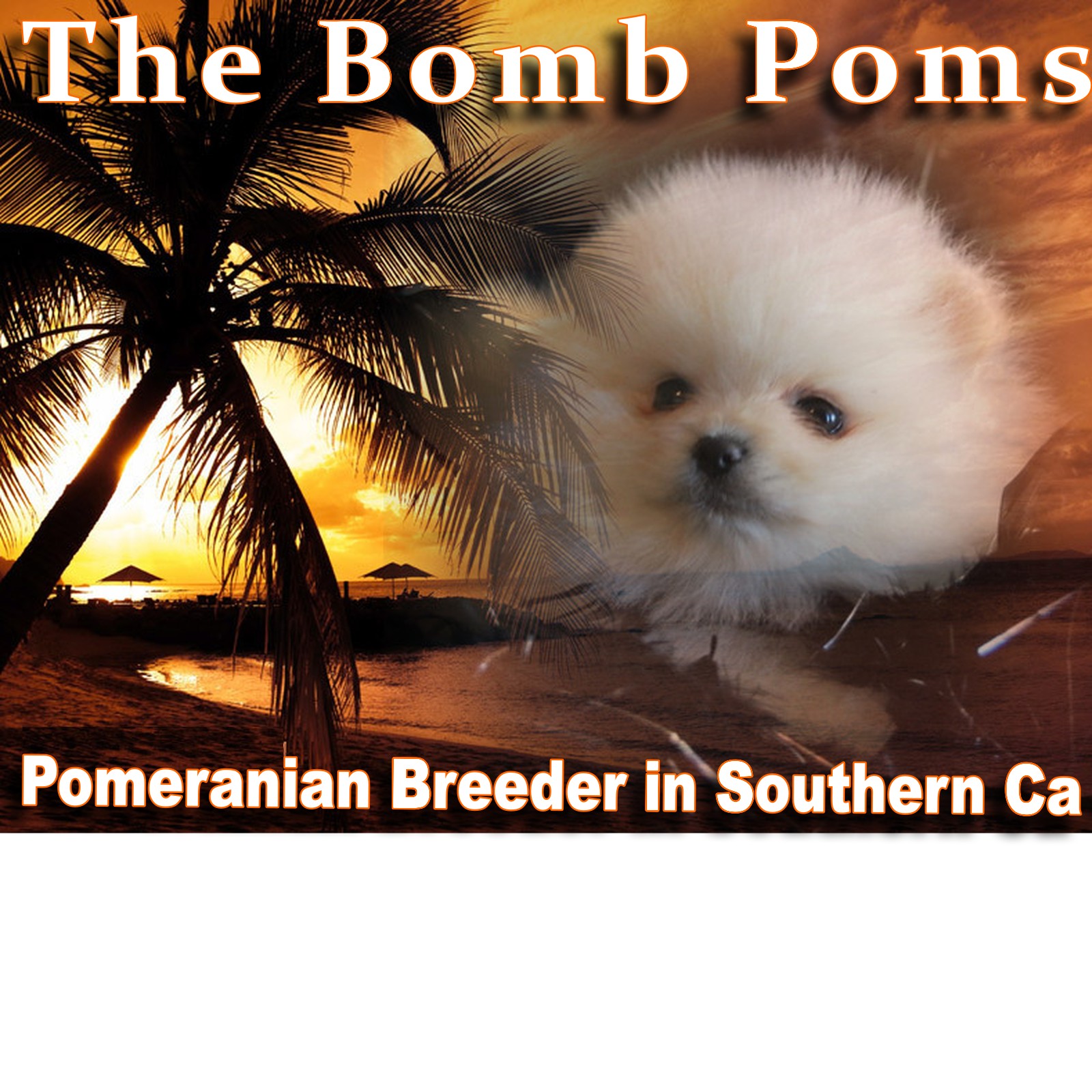 PET HOMES ONLY, the prices listed are without  AKC papers

California Pomeranian Breeder of Quality Pomeranian Puppies for sale. We Specalize in White pomeranians but also raise Orange, Cream, Sables, Balck and Parti colored Poms.

We also have two white girls for sale. They are also tiny as they are out of the same father Kelso picured above. The mother is 4 1/2 lbs so we believe these will be tiny to. They are now 6 weeks old. I was going to keep one but it seems they are going to be to small for my breeding program. They will be 2500 each. If intersted email or call me at 760-985-5735. We have moved to Texas, but we can still ship with a puppy nanny. Picures comming soon as soon as I can get to my digital camera. Hopefully Sat. :D

This is Fyval. He is extremely tiny and will need to go to a home where one will be home all day with him to supervise him, be sure he eats, and is safe. Due to his tiny size we will be extremely picky where he goes. We want what is best for him, and also want to place him in a home where he will thrive. :D He is now at the 1.8 mark at 12 weeks old. He is now available for sale. We have moved though to Texas. We are no longer in California. He can ship but only with a puppy nanny. Shipping is an additional 300. His price is 2500 (firm). We believe this guy is going to be very tiny at 2-3 lbs. Call me at 760-985-5735 for more info. Or email.

This page has moved. CLICK HERE to see what we have for sale currently! Also be sure to check out our other pages to learn more about Pomeranians!