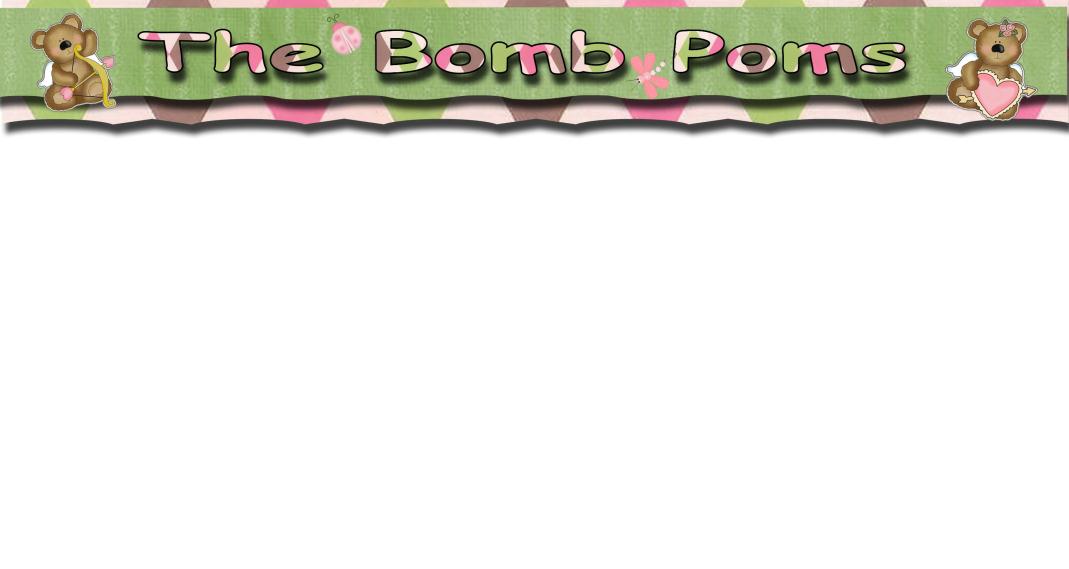 BEWARE of SCAMMERS pg 2

This page will be a work in progress,

as I come across new scams, I will try to update this page.

From:  Tosam Rose (pomeranian_teacup@hotmail.com) 

Sent: Tue 3/23/10 11:44 PM

To:  usnthezoo@msn.com

LUCY...jpg (53.0 KB), LUCY..jpg (47.4 KB), LUCY.jpg (26.7 KB), GINA...jpg (32.4 KB), GINA..jpg (50.4 KB), GINA.jpg (32.0 KB) 

Hi

  Nice reading from you and the interest regarding my baby puppies .I have just 2 puppies left for adoption the adoption fee for each is $120 including transportation .. Gina is the male and Lucy is the female . they are all 13 weeks .

They are still available for any good home...I have always wanted them to get the best of love from their next home.The decision to let them go is hard but I finally,i came to A conclusion that they need a new home and want them to have just what they have always had....they have so much love to offer, if you will accept them with open arms.We would prefer giving them out together since they will play alongside each other and will never be lonely .They are estimated to be at most 4.1lbs full grown .

They have spectacular,Stunning, Gorgeous.Fabulous Baby doll Face,short Cobby body, short legs and confirmation.Home raised with a very good personality.They are just the happiest little puppies you will ever see.they will make a very good family member with their very great quality,sweet and loving temperaments.they are spectacular Designer Purse Puppies to take everywhere with you and they are lover too.

Loves to give lots of kisses hugs.Have always been around children and other pet and very used to being together. They are AKC reg,current on all their recent shots and de wormed,vet checked with all their vet and registration papers available and up to date,potty,paper and crate trained.

They will be coming alongside with all their play toys,air conditional travel crate,healths and reg papers.  As for our location ,I was located in Spokane ,WA and just relocated to Kingston Blvd, Cameroon due a research purpose with the UNICEF branch located here and the climate condition was not favorable for my babies and i have to stay long here so What I am concern about here is your assurance on their health,good care and safety.they needs so much love caution and stability in location.If your home is open to this darling,they will be on their way to your home and i am really hoping it happens...

  Recent pictures of babies are attached to this mail so that you can have a general view of their beauty and they look alike because they are from the same litter.

BELOW are the pictures she sent me. These came from another breeder. I already knew this, but played along anyhow.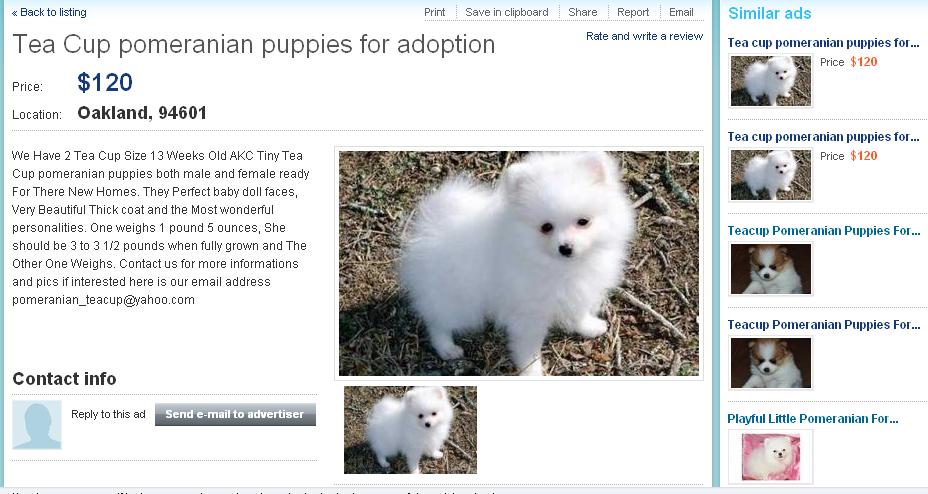 Here is another example from our local advertisers here in my area. This site is so bad now that all you see most is the scammer ads. They are left up for months! The site is set up so odd, that for some reason all the scammer ads are listed first before ALL REAL advertisements from legitamite breeders. It is so awful, so please read and PROTECT  YOURSELF!

Below are a few screenshots of some scams from our local PennySaver online classifieds. When I go to this site now, I have to sift through page after page of scams and try to weed through them to find any LEGIT ads. This one site is the worst, and yet the most common place in my state to run FREE ads. They do not take these ads down even though I have reported them often. Take note of the right hand side where you see this same ad run again.

Notice the same ad

is run over and over here

in the corner under similar ads

all of the ads you see here are scams                                           

All pictures here

in the right are

ALL scams.

They are different pictures,

different emails perhaps,

but the SAME scam !!!!!  ________________________________________

The word TeaCup is a HUGE lure. Its like the perfect side dish to the perfect meal. People seem to FLOCK to the word TEACUP. Its not a good thing!!! But, scammers use what works, and posing a cute picture with the word TEACUP its a sure lure to scam LOTS of people.  I have noticed this ad is still up, the contact emails are changing frequently, and new stolen pictures of cute puppies are added daily! It seems this local advertiser simply doesn't bother to make these scammers remove these ads. This is unfair to the public. They have a "report" button. But since I have reported and friends of mine have, these ads are still up. So read, view and LEARN!!! DO NOT FALL VICTIM TO THESE SCAMMERS!!!!!

I wrote: I LOVED the puppy. Can I come meet her in person? Do you have more pictures of her?

They replied: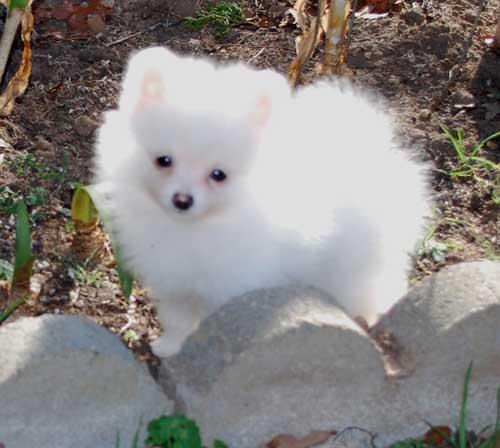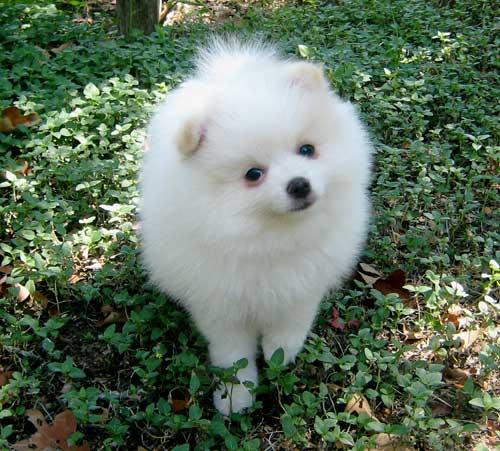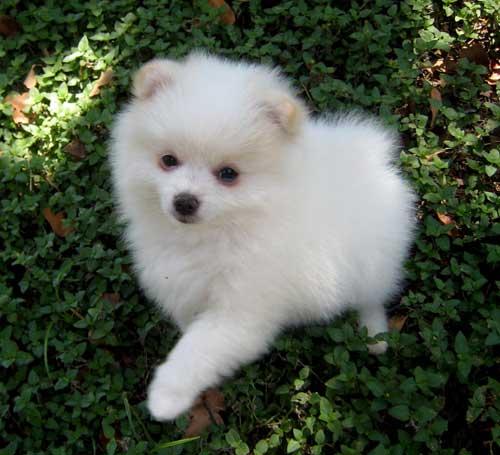 I wrote back:

  I would LOVE the girl Can I come meet them this weekened? I am in CA also.

Their reply:

Hi ,

  I am located in Cameroon and would have to transport the puppies over to you okay .

I wrote back:

  If your away, why did you advertise them in CA?

Their reply:

Hi ,

  The shipping cost of both puppies is $240 and  i am going to be needing your complete delivery information to be able to make arrangements for the delivery of the puppies to your home okay.The information needed includes:

your full names

complete house and street address

zip code/state/city

contact numbers(house and cell #) and

the name of the airport closest to your home .

  Once we get the above information we are going to proceed with the delivery arrangements and provide the flight information to you okay .

  Thanks and waiting .

I write back:

  Ok, but before I send money, can I please get pictures of the parents? (Scammers steal pictures, so they usually do not steal adult pictures. Some do though. I have been sent pictures of adults. Most of the times it has been on puppy pictures I KNOW are stolen and I KNOW The breeder who actually owned and bred the puppy who's pictures is being displayed.)

Their reply:

Hi , 

  I bought the puppies when i used to live in Spokane Wa so i do not have the pictures of the parents with me okay .The process is simple once i have your complete address and the transportation cost .

Notice the convient excuse. Also notice how they push a bit for me to send them the info, so they can 'send me the puppy' so to speak.